MICROPHALERIST
Phaleristics and Micronations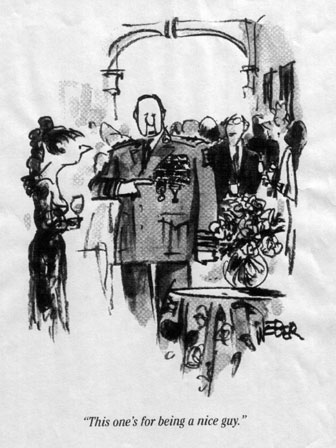 A Micronation is an entity that claims to be an independent nation or state but is not recognized by world governments or major international organizations.
Phaleristics (sometimes faleristics) is a sub-branch of history which studies, classifies, and catalogues decorations (i.e. medals, orders, and so on) which are the external sign representing an award, and in the case of an order, its classes or grades. (1) The word phaleristics is itself derived from the Greek mythological hero Phalerus, through the Latin phalera (sculpted disks worn on the breastplate of armour by Roman soldiers). The word was first used in the former Czechoslovakia in about 1937. (ibid.) In the micronational community, there are two broad categories of decorations which are usually presented: orders, and medals.
An order has its roots in the spiritual-chivalric orders which sprang up in the late 11th century, related to the military conflicts (i.e. the Crusades) in the Middle East in that era. Over time, order societies (such as the Order of the Garter, England, 1348) were founded by monarchs to decorate and reward the most faithful of their nobles. Later, orders evolved still further, becoming conferred honours instead of meritbased societies. The canonical modern order is the French Legion of Honour, a universal order of merit whose five distinct classes or levels can be awarded to individuals without regard to status, faith, or state citizenship for merit in all spheres of human endeavor. (2)
As noted previously, the Romans were among the first to decorate their troops, with phalera mounted on their armour. (1) Modern medals date back to the "Ark in Flood" medal awarded about 1588, possibly to commemorate the defeat of the Spanish armada. (2) In 1650, English Parliament authorized medals (gold for officers, silver for enlisted men) for all troops taking part in the battle of Dunbar. By the early 19th century, England was awarding medals for every battle an officer took part in – which led to some officers having as many as 10 medals on their uniform. This was both expensive for the Crown and somewhat ridiculous in appearance, so the creation of clasps to denote repeated awards was created. (ibid.)
Medals have themselves evolved over time, from pendants worn on a chain, to ribbons pinned or sewn directly to the uniform, to today's modern pin-backed awards. In addition to representing membership in an order (such as the Canadian Order of Military Merit), modern medals can signify individual awards (such as the US Military's Good Conduct Medal), participation in a campaign (i.e. the Gulf Medal awarded to UK troops for service during the liberation of Kuwait in 1990-91), or a service award such as the Antarctica Service Medal.
Whatever your interest in medals and honours, we hope you will have fun exploring the world of micronational phaleristics!
1. faleristica.org Retrieved on 21 August 2018
2. globalsecurity.org Retrieved on 21 August 2018
Printable materials
Introduction pamphlet
Standardization pamphlet
Storing and Displaying pamphlet

About the collection
The researchers, curators, and archivists of the Microphaleristic EDucational Archive and Library of Slabovia (MEDALS) Collection have catalogued this collection of awards, medals and decorations from various Micronations.
While the collection is virtual, each medal or award shown has been included because it exists in a real, physical form.
To report errors and omissions, or submit photos and awarding criteria on behalf of your Micronation, please email us at medals@slabovia.com and follow the submission guidelines shown in our FAQ section.
To view the archive of orders, medals and awards of various micronations, choose a micronation from the navigation bar on the left.